The Vehicle
• The RoadOn resumes, enhance and integrates the state of the art technology available into a unique solution focused on supplying the ride sharing sector with an efficient, reliable and low maintenance vehicle. • As a laptop platform with wheels, the RoadOn has all the basics to transit in a ride sharing network and be driven by the best driver less software, using the best sensors, which have reserved space and slots to be connected. • The design had been developed with the basic concept of multiple users and heavy duty use. • Structure, chassis and suspensions were developed for more than 300 miles use per day. • Lightweight composites structure reduce 35% vehicles weight when compared to conventional materials vehicles. • Attends safety standards. • Powertrain integrates a high efficiency motor with improved drivers and battery management system. • An innovative battery pack correctly dimensioned for this use plays a unique role in vehicles integration. • Charged by induction wireless systems. • Batteries are a key element for this development, using state of the art technology with improved proprietary materials. • Driverless technology ready. • Biometrically measured access. • Community Integrated system allows interaction between vehicles and other transportation systems. • Total traceability and telemetrically measured.
Structure, design and materials
• Using team`s large experience and incorporating some innovative concepts, the vehicle is conceived as a safe moving cell uniting circular shapes and arcs.• External surfaces are meant to give the lowest cx possible and style, with the smallest footprint possible and acceptable.• Exterior design with high acceptance from different cultures. • Interiors are minimalist, easy to clean and to exchange emulating airplanes systems.• Interior space designed to give comfort, plenty of space, ergonomic shapes and good visibility. • Solar panels in dashboard and roof supplies amenities.• Roof solar panel is detachable and can be used to source cell phones and audio systems away from the vehicle.• There is no metals in the structure of the vehicle, a composites safety cell, composites panels and thermoformed plastic surfaces form a safe, low maintenance, low weight and affordable body.• Plenty of electronics charging plugs, wifi and smartphone interaction.
KEY ASSOCIATED TECHNOLOGIES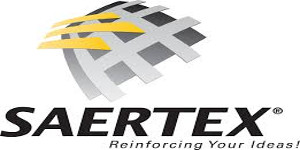 SAERTEX® Group is a global market leader in developing and producing glass, aramid and carbon fibre multiaxial NCF for use in manufacturing fiber reinforced materials, which are known as composites. Above all the wind energy, shipbuilding, boat building, transport, automobile and aviation industries rely on plastics strengthened with SAERTEX® products. Our products have been used in modernizing canals and in the sporting goods industry for many years. Components reinforced with plastics have decisive advantages over standard ones of steel or aluminum. Among other benefits, they are lighter and more resistant to corrosion.

California Lithium Battery (CLB) addresses the fundamental challenge of improving batteries with a new disruptive technology: a Silicon-Graphene (SiGr) composite anode material.Developed in cooperation with Argonne National Laboratory in 2010, this technology takes full advantage of graphene's strength and elasticity to stabilize silicon in a composite anode. That is, CalBattery's unique manufacturing process for SiGr anodes uniformly embeds nano-silicon into graphene platelets in stable structures that in turn absorb the silicon expansion during charging. This creates the most stable silicon anode material known today – effectively tripling anode specific capacity (from 325mAh/g to 1,250mAh/g) over the traditional graphite anode materials used today. CalBattery's SiGr anode is a superior "drop-in" replacement for graphite-based anode materials, offering significant benefits in Li-ion battery performance especially in energy density and specific capacity while reducing future Li-ion battery cost per kWh by up to 70%.

Gaffoglio Family Metalcrafters, Inc. VISIONARY AUTOMOBILE DESIGNWith more than 35 year experience in the design, engineering, prototyping and manufacturing of components and vehicles, GFMI has grown to become a world leader in the automotive industry. It can support customers in a wide variety of projects, ranging from deck models to complete vehicle development and build. Supported the development of almost every Electric Vehicle in the market, including Tesla's Model S and Roadster. PROTOTYPES & MANUFACTURING GFMI provides unmatched capability and experience in the build of concept, prototype and low-volume production programs. Using in-house resources, can build everything from a surface verification model to a fully functional technology demonstrator vehicle or pre-series.Important strategic ally as a product engineering supporting company serves major car manufacturers and aerospace in the world. It's of fundamental importance for us as an important guidance in the last engineering details.